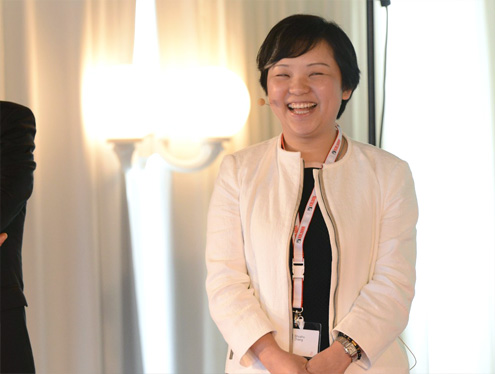 Zhang Shushu
Director, Marketing and Communications APAC, Hong Kong
I joined Cargotec in 2011 as Senior Manager, Communications Asia-Pacific. As Cargotec's business model evolved over the past two years, my role in the regional organization also changed. With more and more of my time and effort devoted to supporting frontline teams in sales and marketing for Kalmar, in 2013 I was appointed as Director, Marketing and Communications, Kalmar APAC.
I am responsible for regional marketing and communications in the Asia-Pacific region. We publish personnel magazines and e-newsletters, organize customer events, produce marketing collateral, drive campaigns, and monitor news from key competitors. In addition to my regional role, I also lead the account management operations for Greater China. This role includes marketing and intelligence, process improvement and alignment for account management, dealer management, and sales administration in this vast market area.
I work closely with the frontline sales and account management team to provide them with effective tools and information. I also work with the APAC management team to promote best practices and internal communications. My special role as an internal trainer gives me the opportunity to work with frontline colleagues from different functions and countries. My job is challenging but exciting.