26 September 2019
Reading time 3 minutes
New T2E electric terminal tractor delivers on Kalmar's environmental promise
It's a vision of the future coming to a container port or distribution warehouse near you. In fact, Kalmar's totally electric Ottawa T2E terminal tractor is already in active service in the United States. Its international cousin, the Kalmar T2E, is expected to go on sale in Europe in 2020, followed soon after by Southeast Asia.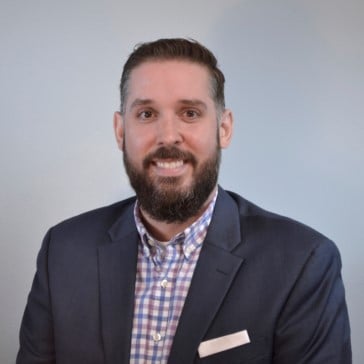 U.S. demand has been growing faster than expected, driven largely by vehicle emissions regulations in states such as California, Florida and New Jersey, says Chris Dvorak, Director of Engineering, Terminal Tractors, at Kalmar in Ottawa, Kansas.
"Even before we launched the T2E in May 2018, we were starting to get interest from the market about zero-emissions solutions," says Dvorak. "Since then, the order intake has steadily climbed even faster than we initially projected. We are double where we thought we'd be."
The T2E electric terminal tractor is proving especially popular with operators. It's easy to see why: There are no diesel fumes, they're quieter, and there's less vibration. "One operator at the Long Beach Container Terminal in California," notes Dvorak, "said she's actually not sore at the end of the day with the T2E."
"Maintenance costs for the T2E in the first two years of operation are 80 per cent lower than they are for the T2 diesel."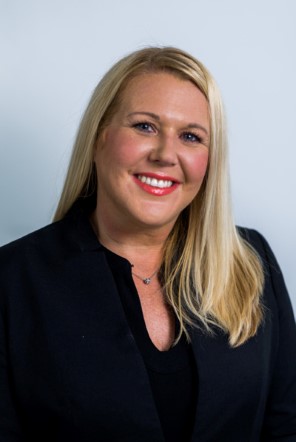 Fleet owners also like the lower fuel bills. And, amazingly, maintenance costs for the T2E in the first two years of operation are 80 per cent less than they are for the T2 diesel, says Gina Lopez, Vice President, Terminal Tractors, for Kalmar. To help customers, Kalmar has developed a return-on-investment (ROI) calculator that takes into account the capital expense, costs for fuel and maintenance, along with tax and incentive considerations.
For some fleet owners, "range anxiety" and the higher price are still stumbling blocks to fully embracing electric vehicles. The T2E can operate up to two full shifts on a single charge, although more frequent charging is recommended.
The sticker price for the T2E electric terminal tractor is currently 2 ½ to 3 times higher than its diesel cousin. But battery prices, which make up most of the cost, are expected to drop by about 40 per cent over the next five years. And in California, state incentives of up to $180,000 per vehicle significantly defray the higher price tag.
"Incentives are driving the bulk of the interest," says Dvorak, "but even where incentives are not available, customers are taking the leap. The vast majority of the customer base are early adopters."
Demand for the Kalmar Ottawa T2E has been slightly higher at distribution centres compared with ports, where range anxiety is a little higher, says Dvorak. "When a ship comes in," he notes, "it's of paramount importance that they don't have vehicles dying or running out of fuel. But ports also have some of the largest electric vehicle incentives."
Investment in the technology
Customers have a choice of three, lithium-ion battery versions: the 136 kilowatt-hour three-pack battery, the 172 kilowatt-hour four-pack battery, and the 220 kilowatt-hour five-pack battery. Dvorak says the five-pack is particularly recommended for busy ports, where terminal tractors frequently have to run flat out for hours. The four-pack works well at distribution facilities, where it can operate up to 11 hours between charges.
But to achieve maximum battery life of about 10 years, he adds, the batteries should be charged as frequently and the charge should be kept as high as possible – preferably at 65 per cent or higher. Even charging for five or ten minutes during breaks can help.
At a charging rate of 70 kilowatts per hour, the 136 kilowatt-hour battery pack takes just under two hours to fully charge. Lopez says the batteries can be replaced at the end of their lifespan, and the company is researching recycling options.
"We're continuing to invest in the technology, and we'll continue to bring to market more zero-emissions models."
To install EVSE (electric vehicle supply equipment) chargers, port or distribution facilities just need a 480-volt, 125 amp, three-phase electrical connection, explains Dvorak.
To develop the T2E, Kalmar partnered with California-based TransPower, a market leader in adapting battery-electric technologies to large vehicles.
Even though the T2E currently comprises only a small percentage of terminal tractor fleets, Kalmar is committed to its entire electric range for the long haul, says Lopez.
The company intends to offer a fully electric portfolio of products by 2021. Along with the T2E electric terminal tractor, Kalmar's electric vehicles also include port straddle carriers, stacking cranes, and the perennially popular fork-lift truck, which is available in a variety of models.
"We're continuing to invest in the technology, and we'll continue to bring to market more zero-emissions models," concludes Lopez.
Kalmar's concern for environmental sustainability is matched only by its longstanding dedication to industry-leading performance and customer satisfaction. "We always have the intention to provide stable solutions that will delight our customers," says Lopez. "It's something that our company is extremely passionate about."